About Us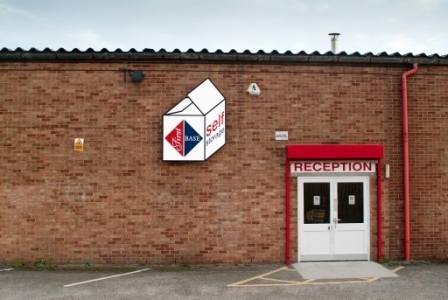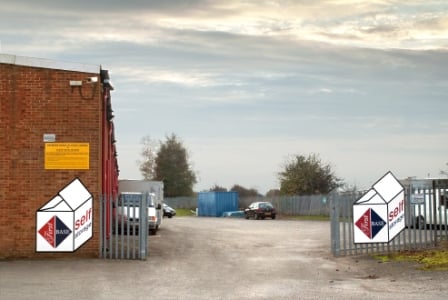 Secure Self Storage Units at First Base Self Storage
We were the first Self Storage company in Burton on Trent, opened in July 2001. We offer a unique range of storage options all in one place. We've got your self storage needs all boxed up!
We have over 9,000 square feet of floor space available for rental with units from 25 to 500 square feet (and many more sizes in between). This means we are able to meet your storage requirements both efficiently and at the most competitive prices.
We can also offer some great deals and discounts depending on your storage requirements, contact us to find out more details.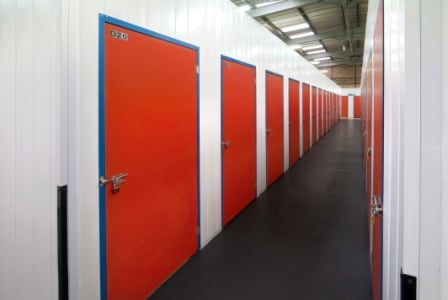 Why Choose Us?
We provide a wide range of affordable and secure self storage solutions for homeowners and local businesses
All of our storage units are located on ground floor for easy access when moving your items in
24 Hour CCTV in operation and Dualcom intruder alarm system, ensuring your items are secure
We are conveniently located off Anglesey Road in Burton on Trent
Need Help With Packaging?
We also sell a range of packing materials at quantity discount prices, which includes:
Double wall cardboard boxes in 4 sizes
Hanging rail cardboard boxes
Bubblewrap
Packing tape
Padlocks
Please view our shop if you would like to purchase any of these items.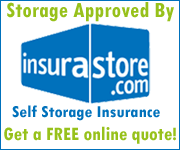 Valuable Property?
Our facility is approved by insurastore.com underwritten by Royal & Sun Alliance Insurance plc. Many of our customers have already chosen to insure their goods and have benefitted from competitive insurance costs.
This will give you great peace of mind and comprehensive cover against the main perils and threats including fire, theft, flood and malicious damage.
Our customers can choose to benefit from:
Transit cover to and from the self storage facility
New for old insurance cover
Free, instant online quotes with cover available immediately
Access to manage their account and policies online, 24 hours a day, 365 days a year
*Click the image if you would like to be redirected to Insurastore.com to browse their offers
Come And Visit Us
Our Opening Times:
Monday to Friday - 8am to 5pm
Saturday - 9am to 3pm
Sunday - By Prior Appointment Only
Our Bank Holiday Opening Times Will Be Displayed Below When Appropriate
Easter Bank Holiday Opening Times 2019
Friday 19th Apr (Good Friday) - CLOSED
Saturday 20th Apr - 9am to 3pm
Sunday 21st Apr (Easter Sunday) - CLOSED
Christmas & New Year Opening Times 2019 - 2020 (Subject to Change)
Sunday 22rd Dec - TBC
Monday 23th Dec - TBC
Tuesday 24th Dec - CLOSED
Wednesday 25th Dec - CLOSED
Thursday 26th Dec - CLOSED
Friday 27th Dec - TBC

Monday 22nd Apr (Easter Monday) - CLOSED

Tuesday 23rd Apr - OPEN AS PER OUR NORMAL OPENING HOURS
Saturday 28th Dec - TBC

Sunday 29th Dec - CLOSED
Monday 30th Dec - TBC
Tuesday 31st Dec - CLOSED
Wednesday 1st Jan - CLOSED
Thursday 2nd Jan - OPEN AS PER OUR NORMAL OPENING HOURS